Journaling cards are elements that you will more often find in scrapbook kits. Although they started to appear when pocket scrapbooking became popular, they can also be used for other purposes. You don't need to create pocket scrapbook pages to take advantage of those cards. So, what can you do with them?
Use them as titles
Some journaling cards will have a single word or a short phrase. Those can easily summarize the theme or the intention of your scrapbook page, so it would be a good idea to use them as simple titles instead of writing them with text or alphabets.
And if you are unsure about the small size of a journaling card, you can always enlarge it, especially if you are using PSP2021 or above.
Use them to write text
I think that the name "journaling card" was likely used because those cards had space to handwrite some notes and journaling. That is quite obvious when referring to the printed cards that would be used with pocket pages. But now that many of those cards are available digitally, we can still do the same: write text on them. Some cards will have lines on them, so they are obviously expecting that someone will add text!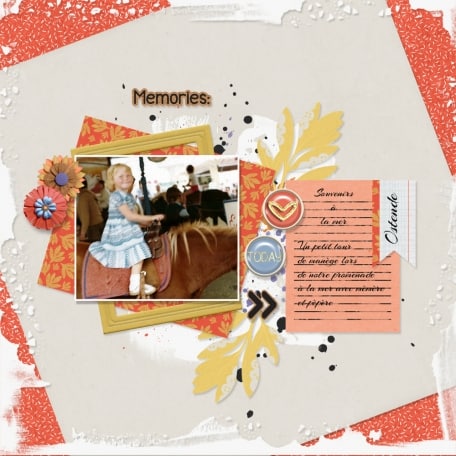 Other cards will have a blank area instead of lines. Again, it is up to you how you want to use that blank area, but adding text is surely expected.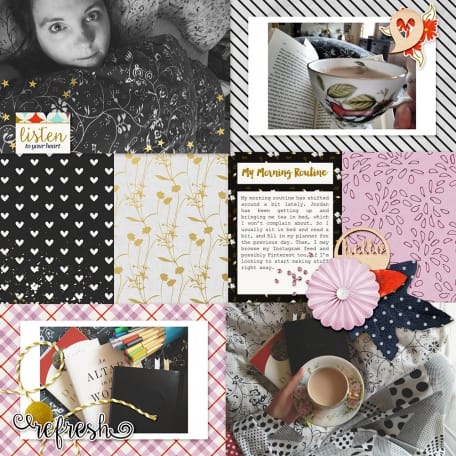 Use them as mats or frames
Some journaling cards will have a nice pattern and can be used as mats for your photos. If the photos are small, or if you enlarge the card, it can also be used to frame the photos.
Use them as decorative elements
Some cards are decorated with designs, paintings, and other forms of art and they are beautiful on their own. They can be used as-is on a project.
Use them as papers
Although some journaling cards will reuse similar patterns that you will find in the full-size papers of the same kit, sometimes, they can have something different yet very interesting as patterns. You can then use them as papers to create other elements like buttons or tags. And if you have several interesting patterns that are not available in paper size, you can cut them to create a color-blocking effect.
Use them in clusters
Because of their size, journaling cards can easily be used as a base behind a cluster. They can act a little like the anchor to a cluster of flowers, strings, ribbons, and more. They are not too big to overpower the other elements, but they are not so small as to get lost in the cluster. And you can use more than one too!
Although many journaling cards will be sized to match 3x4 inch pockets, you can also find some that will be larger, like 4x6 inches. Additionally, some will be square, at 4x4 inches.
Hopefully, you will find more ways and opportunities to use those journaling cards that might be part of your current or future downloaded supplies. What else can you do with journaling cards?
Thank you to the designers who allowed me to use their layouts for this post. Click on the layout to visit their projects and gallery.