You have a story to tell and beautiful photos to share. We can help you.
It all began when I got a copy of PaintShop Pro from my mom. The first time I opened it, I looked at all those buttons and had no clue what to do with them. 
I was overwhelmed so I just closed it, feeling helpless.
I found a few tutorials online about the basic tools and functions of this program, but I didn't know what to do with that information.
Then, I heard of scrapbooking. Digital scrapbooking. Scrapbooking on the computer. And yes, I had the perfect tool: PaintShop Pro. I got a new hobby!
I searched throughout the internet for scrapbooking tutorials using PaintShop Pro, but there were only a handful.
That is when I started to combine what I already knew of the program with hours of experimentation with the program.
I found ways to replicate various effects with PaintShop Pro.
I started creating scrapbook pages of my kids, my karate, my geocaching adventures and everything in between.
One day, a few friends asked me to show them how I did that, so I started teaching them. This little group turned into hundreds of scrapbookers who loved the tutorials I had written for them.
Within two years, I had students from around the world who discovered they were able to create scrapbook pages on their computer.
Students love to show their projects to their friends and family. They are so proud of what they created.
Now, several years later, the Scrapbook Campus includes hundreds of videos, tutorials, classes, tips, and resources. Everything you need to document and share memories and stories in custom and creative way is at your fingertips.
Just fun practices and masterpieces to be created.

You too can join the hundreds of students in the Campus, young and old, newbies and veterans.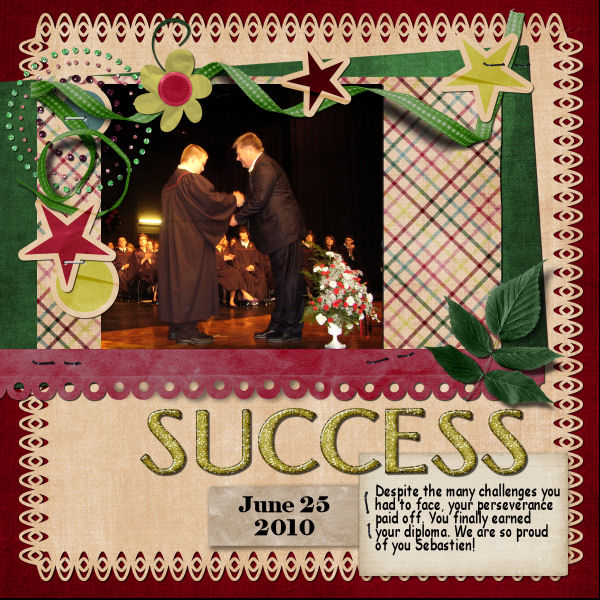 Are you totally new to PaintShop Pro and still confused about all those buttons?
Start with these free basic tutorials.
We will be there to help you every step of the way.
If you are already comfortable with PaintShop Pro and you want to go further, create and customize your designs and explore new tools, join our DIAMOND membership.
You too will be able to impress your friends and family!