Create scrapbook pages to capture the moment.
Those special moments deserve to be captured and shared now.
Showcase your photos, design your pages
and create your own embellishments.
We are there to guide you. 
Do you have lots of photos to showcase BUT you have never done scrapbooking?
Do you have photos you need to fix BUT you don't know how?
Do you want to start scrapbooking BUT don't want to learn Photoshop?
Do you want to create a project for a special event BUT all those buttons in PaintShop Pro intimidate you?
As a DIAMOND member, I have learned so much from the different tutorials offered. It does not matter what version of PaintShop Pro you work with you can always find your way around or ask for info on your particular version. The DIAMOND membership is an excellent resource to make my experience with PSP Scrapbooking more beneficial and rewarding.
– Royanne Hewko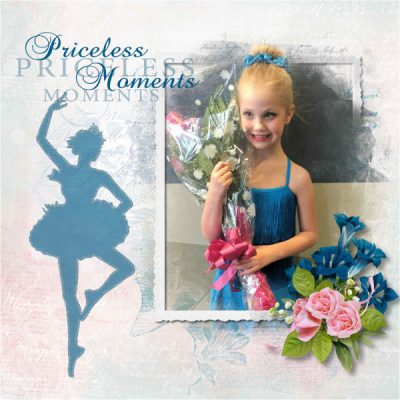 You want to save time and money...
Even though I LOVE to look at traditional scrapbook pages, I could not imagine myself sorting through all the papers, tools, and other supplies needed to complete those pages. 
That is why I never started traditional paper scrapbooking.
In the beginning, I spent hours and hours exploring PaintShop Pro, finding ways to create various designs, elements, and effects and that allowed me to create my first few pages. Once I showed those first pages to online friends, they were impressed and asked me how I did that. I started making a few tutorials for them, and then more people asked to learn, and soon, we had over a hundred ladies (and a handful of gentlemen) who were eager to share their photos and stories.
Well, that is why I created the Campus
You want results, TODAY, right?
What if you had step by step instructions to create the most intricate effects or the most unique elements to complete your projects?
With our various classes, tutorials, and workshops, you can…
improve your photos by changing the grey sky, adjusting the color, removing those unsightly elements in the background or even getting rid of that photo-bomber!
be proud to show off your photos, your stories, and your creativity.
use and tweak those supplies you have or find online, so you won't have to buy or search for more.
create your own papers, titles, effects, and decorations that will perfectly match your photos and your theme.
create other projects like greeting cards, posters, signature tags, slideshows, calendars, invitations, and more.
Get started with step-by-step instructions to create your first scrapbook pages.
Learn how to arrange your elements, add realism, work with alphabets, use the text tool, and much more.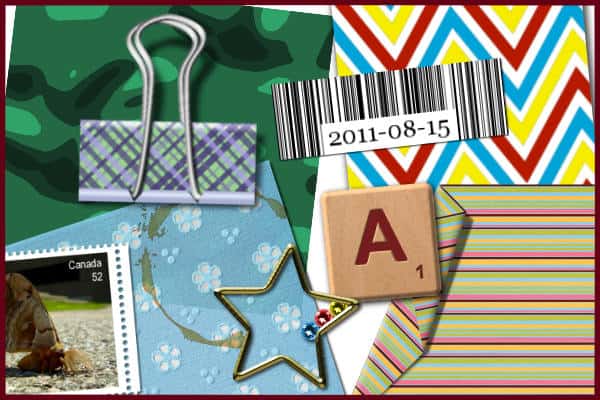 Hundreds of tutorials to help you create patterns, elements, and effects.
You can create those elements from scratch with your choice of colors. You can also modify existing supplies you might already have.
Live and recorded full-length classes on scrapbooking, photo editing, and more.
A new class every month, but you can access all the 120+ previous classes, and download detailed and illustrated written transcription.
A new template every month to help you create your next scrapbook page without staring at a blank canvas.
Use them as-is or tweak them to suit your needs and your style.
Various multi-lesson workshops focus on specific topics like masks, templates, quick-pages.
You get permanent access to the video instructions, along with templates and supplies.
Live and recorded monthly sessions where you get answers to all your questions about scrapbooking and PaintShop Pro.
You can submit your questions ahead of time. It is like a private teaching session when all those questions are answered.
Creating scrapbook layouts is possible, 
even if you have never done it before.
Creating scrapbook layouts is possible, 
even if you have never
done it before.
The vault includes hundreds of tutorials, classes and workshops that you can watch whenever you want, in any order you want. Pick the class you want now. Follow the tutorial for the project you want to create today.
You get them ALL. 
See for yourself in this video.
When I first purchased Paint Shop Pro, I was so overwhelmed. The Campus has provided top-notch training, tips, and ideas on how to create everything I wanted to create for some great projects. I am a photographer. I have hundreds of photos that I have made beautiful by using the tricks, tips, adjustments and the effects provided in your videos, tutorials and written tutorials.
– Kathryn M.
There is a lot you would dream of doing
Would you love to create pages like those you see online but you have no idea where to start to create your first page or your whole album?
Did you already gather some digital supplies, but you can't find the perfect match because no designer created a kit for your photo and your story?
Do you also want to create those fancy and intricate effects on your photos?
Do you want to create special holiday cards with your kids' or your pet's photos?
Yes, that is all possible! 
I was at a loss with that to do with all the tools Paintshop Pro offers and I found all the answers right in the DIAMOND membership. I can now work my PSP effortlessly even though I still have much to learn.
– Sandra J.
That must be hard work, right?
It's only hard work …
when you don't have help, guidance, and tutorials
when you are trying to figure things all by yourself
when you have nobody to share ideas with
when you don't have a place to show off your results
The DIAMOND membership
is what you need
for ONLY $25/month

You will get all the help you want, all the tutorials you need, and a friendly place to show off, get support and meet other enthusiastic PSPer.
The DIAMOND membership allows you to start IMMEDIATELY.
 *** No delay *** No waiting ***
Classes like these open up another realm of digital scrapbooking. New ideas and reminders of old ideas surface while watching Cassel move about the screen and listen to her describing what she is doing.  
– Ann Siegert
You still have questions?
My name is Carole and when I started using PaintShop Pro, I was quite overwhelmed by the program.
Over the last 15 years, I developed an expertise in using the program to create anything you need to complete simple or elaborate scrapbook pages to showcase your photos and stories.
I am even featured as PaintShop Pro expert on the Corel site.
Try the DIAMOND membership for a whole week, for only $1
no matter what plan you choose.**
You will have 7 full days to…
watch as many Master Classes as you want
browse through the visual index or all the individual elements available
watch as many elements and effects tutorials as you want
download up to 10 documents (written or video)
go through any workshop you want
watch as many recorded Q&A sessions packed full of information
** You can only use the trial once.
$
250
pay for 10 months get 2 months free
With your membership, you get INSTANT access to…
400+ Video Tutorials to create elements, designs and effects
120+ Full-length Master Classes on scrapbooking, photo editing and PaintShop Pro
80+ Layered Templates to get your started on your next project
250+ Inspiration Ideas to help you think outside the box
Full workshops around specific topics (more being added gradually) and supplies
Monthly live (and recorded) Q&A sessions to answer any of your questions
Forum access with games and challenges (and a private section too)
Email support if you ever get stuck
If you are not satisfied with the course in the first 30 days, for WHATEVER reason, just email us and you will get a FULL REFUND
If you are not satisfied with the course in the first 30 days, for WHATEVER reason, just email us and you will get a FULL REFUND