As for the last several years, this is the time when a new version of PaintShop Pro is released. Each version brings in new tools, new features, and new discoveries. In this version of PaintShop Pro, a lot of focus was put on AI tools and functions. Let's have a look at this new version.
AI upsampling
It is a known fact that enlarging a photo will typically cause blurriness and loss of details. That is for the ordinary type of enlargement. Various programs, like PhotoZoom, use different algorithms to retain those details while enlarging. Now, PaintShop Pro has its own. The Resize command now has the AI Powered Settings, which will automatically be selected when you choose to enlarge an image.
Let's see how this enlargement compares with previous versions. I'll use this image and focus on the hair on the left for small details to examine.
Enlarging the section by 500% using PSP2020, we get this result:
However, with the same image, using the AI Powered Settings, the same enlargement of 500% gives this result:
Do you see how much sharper it is, even on hair? And for this demonstration, I used an enlargement of 500% which is probably not that common. That being said, it will allow you to enlarge your photos with much less quality loss than in previous versions.
AI Artifact Removal and AI Denoise
Still using AI capabilities, these two new commands will help you in refining and enhancing the photos you have. The end result is usually fairly subtle, but if you are a photographer who looks into fine details of your photos, you will see improvement using those commands.
Here is where you can find those commands:
If you are using large photos that are typically sized down for scrapbook projects, these commands might not have a big impact on your work, but it is always great to know they are there, as you might need them in the future.
AI Style Transfer
Although it might sound like a totally foreign concept, this is something that will look familiar from earlier versions: Pic-to-Painting. This is now integrated into PaintShop Pro, and you can find those options in the Instant Effects palette (Shift-F2):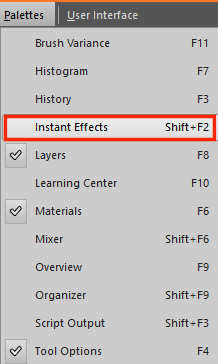 You will get an array of options and styles you can choose from. View the result in the little preview pane (I know, it is not very big), and if you are decided on one style, double-click on the thumbnail to apply it to your image. Here are some samples using the same image.
This is definitely a must if you have some "missed" photos you still want to use!
Sea-to-Sky
In PaintShop Pro 2021, there is a new workspace. In the past, we have had the Complete and Essential workspace. Then, a Photography workspace was added. Now, Sea-to-Sky is the newest one. You can access it from the Home page.

In that new workspace, you will get access to various options to enhance your photos. The name Sea-to-Sky implies that those options will be particularly well suited for sky photos and underwater photos, but don't limit yourself. You can use the same enhancements for any other photo.
You can play with some Scenic adjustments to change the colors: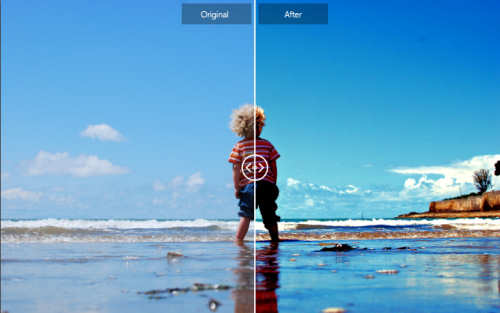 You can use some Corrective adjustments to fine-tune some details of your photos (look how the details in the bottom now show up!)
And you can also apply some Creative effects (I added a vignette effect here).
I hope you will give this workspace a try as you can definitely improve your photos or make them pop!
Creative Content
As with the last few versions, there are some new exclusive resources available in the Creative Content. This includes new brushes, patterns, picture tubes, and more.
Here are some of the new patterns:
Here are some of the new picture tubes: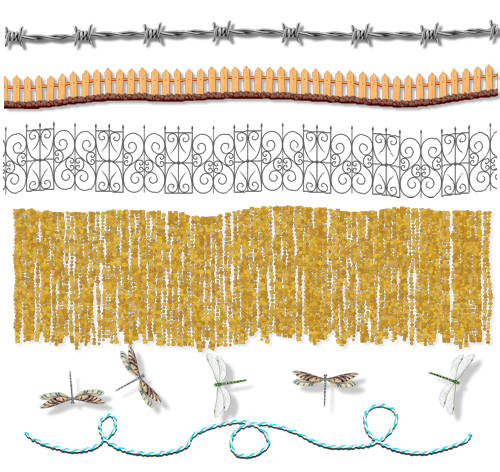 Some of the new brushes:
And here are some new gradients:
If you want the complete list of all the Creative Content for this particular PSP version, you can get it HERE.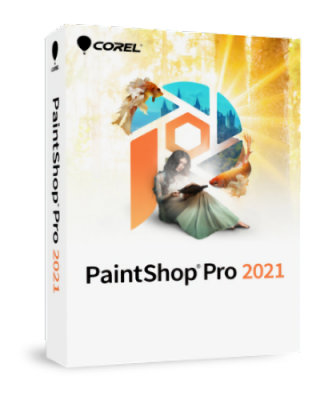 Final words
Remember that you can download the trial version for 30 days. That will help you decide if all those new tools are going to be useful to you. One warning though; if you download the trial version, it will only offer you the 64-bits version so you won't be able to test your older plugins that will work only on the 32-bits version.