It is so overwhelming and grateful when you are appreciated and recognized for a job well done. Much more if you are given an award for it! It is one proof that your talent, skill, excellence and hard work were properly acknowledged. It gives you validation and boosts your confidence. It also motivates you to continue performing at your best.
Being rewarded for doing well is fulfilling on your part and inspiring for others. It makes you feel good, happy, delightful, valued and prominent. Moreover, the feeling of making your loved ones proud of you is also satisfying. Awards may be given out of appreciation from school, work, competitions or even from your loved ones, such as being the best parents, best spouse or best kids. These milestones are truly memorable and sensational not to put into a document. 
Have you ever received an award? How does it make you feel? Proud parents and loved ones will definitely create a wonderful page for these achievements similar to what our featured layout designers below have done to these remarkable moments.  
Academic
Receiving an academic award means you have reached the expectation of getting high scores, completing all requirements and attaining outstanding educational achievement. It can also be received through winning different kinds of academic competitions. It recognizes the level of intelligence, perseverance and hard work of the one obtaining the award. All the hardships you went through paid off.
Layout by Cdjohnson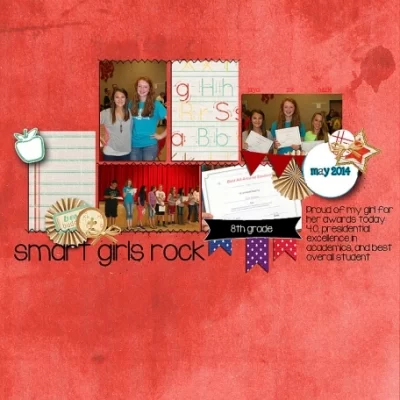 Layout by Kristy
Sports and Athletics
Engaging in sports and athletics includes strong physical movements. You undergo numerous training sessions which require a lot of energy and time. Team sports help teach accountability, dedication, leadership and other skills. Winning in this area and gaining awards feels rewarding and satisfying. What sports are you in? Did you also experience great preparation before the event?
Layout by KeddyO
Layout by Ophelia
Layout by Coleen
Employee and Service
Not a lot of people have a passion for their work. Some just go to their workplace looking forward to finishing the job for the day.  People who take pride in their duties deserve to be recognized for their accomplishments. Giving awards and acknowledgement for their love towards work can also motivate and inspire many to execute at their best for effective results. It may be a recognition for your excellent performance, your duration of tenure, leadership, and outstanding collaboration with the team.
Layout by Nylene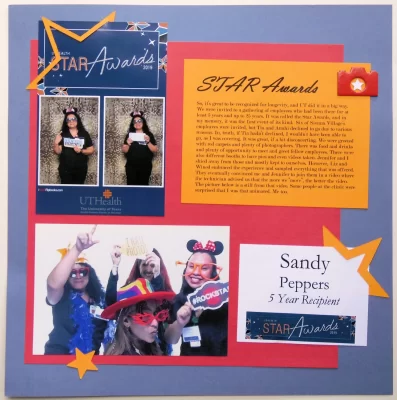 Layout by Speppers1

Layout by Mendy

Layout by Shannon
Talent
Talent is an exceptional natural ability, especially in a particular activity. Not everyone has a talent, may it be in music, drama, writing or arts. It could be envious of many when someone receives an award because of their talent. It could also spark admiration for a lot of people. What kind of talent do you have? Have you  joined talent competitions?

Layout by Cynthia
Whether you are showcasing a first place or a third place, you can embellish your project with one of these three medals. They are fairly plain but you can customize them further by changing the color of the ribbons. Each medal is about 700 pixels wide and the ribbons are 1800 pixels high so you can place those medals however high you want, on your project.
Click HERE to get these three precious metal medals.