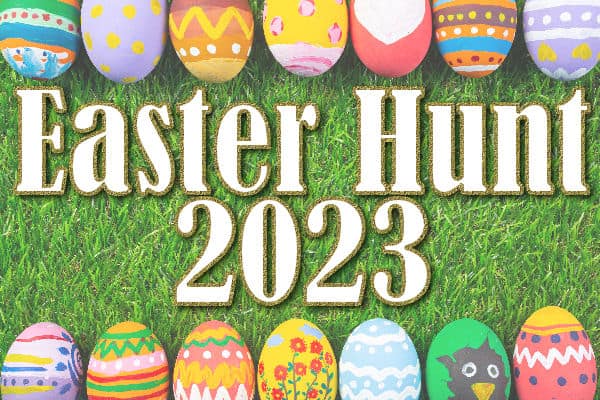 April 8-10, 2023
This is just a fun activity for everyone supporting the Scrapbook Campus, either by joining as members or just by lurking around.
This is a simple Easter Hunt for you to have fun.
What's in it for you?
1 participant will win 2-month's worth of DIAMOND membership ($50)
1 participant will win a gift coupon from the Creation Cassel store ($25)
How to play?
1- Download the template for your hunt, illustrating a dozen eggs in greyscale.
2- Follow the clues to the missing 12 Easter eggs. Each of them will be found on the blog.
3- Click on the basket image, and download the egg (there are 12 different eggs, and they are numbered).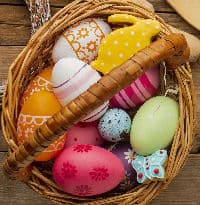 4- Layer all the eggs you collect to fill your "basket". They are all in PNG format, so you will just have to place them on the base image.
5- Send me your dozen eggs in a jpg format. Please, resize the whole image once it is completed, so it won't be too big to email.
How long do I have?
The "hunt" will last for 3 days only (from April 8th to April 10th). All entries should be received by midnight, on April 10th.
The winners will be announced in the April 11th newsletter.
Do I need to be a DIAMOND member?
No. All the pieces are hidden in the Campus blog. This is accessible to everyone, member or not, logged in or not.
What are the clues?
Here they are. Browse the Campus blog to find the answers to these questions, and you should find basket image to click on to download an Easter egg.
How do you use Fancy fonts in PaintShop Pro?
How can you add your signature to your projects?
How is compatibility important when saving .pspimage format?
How can you colorize black or white elements?
How do you create a custom toolbar?
Where can you find the commands that seem to be "missing"?
What do you need to import Photoshop shapes into PaintShop Pro?
How do you use the Photo Blending option in PaintShop Pro?
What can we see in the Terms of use?
How do you use Rulers and Guides?
Can you run PaintShop Pro if you have a MAC?
How do you create a quick-page?
ALL 12 eggs are available immediately for the whole treasure hunt.
The clues are meant to be easy. Use the search feature on the blog. Most clues refer to article titles. If you are really stuck, you can always ask questions in this thread in the forum.
Now what?
Now, simply put all the eggs on the image.
Send me a jpg version of your dozen eggs at [email protected]
Make sure you send it to me before midnight on April 10th! (Atlantic time, GMT-3)
Enjoy the hunt and the discoveries!