This is a celebration in the Campus for the 11th anniversary of our membership.
In order to help you discover all sections of the Campus, we are organizing a treasure hunt.
What's in it for you?
Over $150 in prizes.
These prizes will be drawn at random, among all those who send in their completed puzzle:
1 participant will win a copy of Paintshop Pro 2023 Ultimate ($99)
1 participant will win 2-month's worth of DIAMOND membership ($50)
1 participant will win a gift coupon from the Creation Cassel store ($25)
How to play?
1- Download your full-size copy of the partial puzzle made from the celebration image.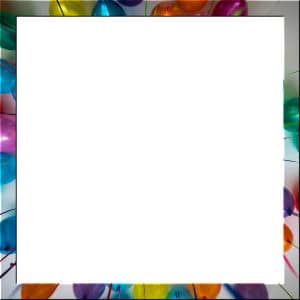 2- Follow the clues to the missing 16 pieces of the puzzle. Check the site navigation or use the search tool on the blog to help.
3- Click on the balloon images that will look something like this, and download the individual puzzle pieces (there are 16 different pieces).
4- Layer all the pieces you collect to fill the puzzle. They are all in PNG format, so you will just have to move them like a "real" puzzle.
5- Send me your completed puzzle in a jpg format.
How long do I have?
The "hunt" will last for 4 days only (from September 8th to September 11th). All entries should be received by midnight, on September 11th.
The winners will be announced in the September 13th newsletter.
Do I need to be a paying member?
No. All the pieces are hidden in fully accessible places, whether you are a paying member or not. Some will be in blog posts, some on various pages of the Campus.
What are the clues?
Here they are. Browse the Campus to find the answers to these questions, and you should find the image with the link to download the individual pieces.
Where can I purchase a copy of the book Tips and Tricks for PaintShop Pro?
Where do I save all those files I downloaded for PaintShop Pro?
Can you put my head on Madonna's body?
I want to watch one master class for free. Where can I do that?
Can I use Photoshop brushes (.abr) in Paintshop Pro?
How can the guides help me? And where do I find them?
What do you know about Cassel and how she started using PaintShop Pro?
Where can I get free supplies for my projects?
How do I get the old Material Properties window in my new PaintShop Pro?
Turn me into a silhouette and you won't see me blush.
My eyes are getting old. How can I adjust my workspace to see better?
How can I turn my neighbour into a witch?
Where can I get the supplies to make my own "digital sandwich"?
I am frozen in front of a blank canvas. Can I generate my own challenge?
What is the next event in the Calendar?
What do people say about the Campus and the membership?
ALL 16 pieces are available immediately for the whole treasure hunt.
If you are really stuck, you can always ask questions in this thread in the forum. Additional hints are listed for each of those clues, on this post.
Now what?
Now, simply put all the pieces together and complete the puzzle.
Send me a jpg version of your completed puzzle at [email protected]
Make sure you send it to me before midnight on September 11th! (Atlantic time, GMT-3)
Enjoy the hunt and the discoveries!