March 22, 2022 at 8:54 pm
#73897
Linda J Walker
118

Junior
Unfortunately, there are no more hours in Tuesday than there are in Monday!
Day 1 – I changed the blend mode on the dots, I think to Color. I liked how they echoed the red on the bird. I also had a bit of the photo left at the top. When I tried to move the photo up, just the photo moved and not the shadow, even tho it showed the linked symbol on the right. I tried a couple of times, tried a couple of different ways, but ended up making a selection box and deleting. Or maybe I selected both layers and shifted them? I can't remember now 🙁
I have not used templates before, so I know I learned a few things tonight.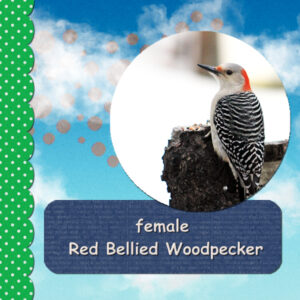 1-day_cass-Template1b-600