April 15, 2019 at 1:15 pm
#27794
Cristina
1069

Superfan
Here is the layout I made to practice the tutorials from the Lab 9 Module 04: Quatrefoil2 Pattern, Triangular Edge and Yardstick. I also used the template that was part of this module.
From Cassel: freebie Laser cut doily-Round04 (Laser cut doilies round Script). I made the two flowers elements following a tutorial (Creative Scrap>Miscellaneous>Flower2). I used cass-date stamp #05 Script.
Freebies:  Day Dreams 'n Design May Blog Train – Background and Mat papers — Harper Finch Happy Days & Sweet Spring – papers (title and flowers) and buttons.
Now I will try to make something for the Word Challenge (Start) and for the Diamond Scrap Challenge.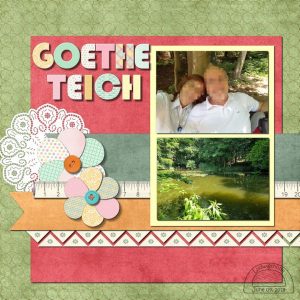 Lab9-M04-Forum