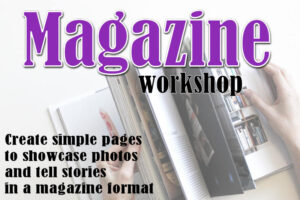 Day 4
Today, I am offering you a double page, but even as a two-pager, you will still have just 3 photos to use, and one additional detail. You will see, it won't be hard.
You can download today's template HERE.
This template has room for 3 photos. They are obviously thinner than any photo would be so you will have to choose photos with a vertical focus.
Now, you have completed TWO pages in record time.
Remember to show us your page so far in the forum. Just resize it to 600 pixels first.
Are you a DIAMOND member? If so, log in to get the link to download the printed instructions, and 9 additional templates.