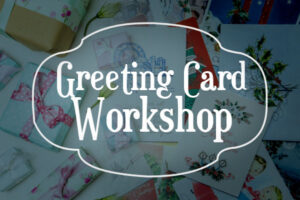 Lesson 7
If you want to send your card by mail or attach it to a present, you may want to include it in an envelope. Although you can adjust the size of the card to match any envelope you already have, you can also create your own envelope. You may still need to tweak the size of your card since an envelope will require a large surface of paper. If you have a typical printer, that is fairly limited in dimensions.
Download your template HERE.
Here is the cover for my card (and yes, I forgot to show when I added the text, but that is old news for you, right?).
The lace ribbon is from DigitalScrapbook.com, HERE.
The font used is called Priscilla Script, and is available HERE.
Remember to post your card in the gallery and show us in the forum.
In order to display the images the best, use the image button on the top of the text box, instead of the "Upload image" button. You can either upload from this button, or add a link to the gallery if you posted it there in the first place.