July 24, 2022 at 3:29 pm
#79959
Lisa HL
8

Rookie
Project 4 went a lot better than Project 3! I'm personally very happy with the result 🙂
I especially loved the trick with holding shift and the erasor tool, so cool!

@Carol, the icon is toggled off. I think my file from project 3 went corrupt somehow, because nothing was working as it should!
Question: When you click an image with the Pick Tool, the mode is usually on "Perspective" for me. Is there a way to tell PSP I want it to be "Scale" by default?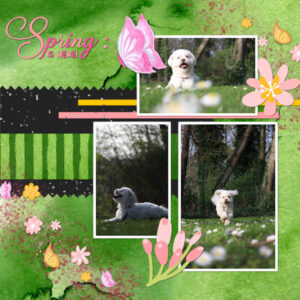 Project4_600