July 16, 2022 at 1:11 am
#79500
Suzy
70

Junior
How do people know if we have one day or two days on these projects?
I am having a lot of trouble!   My papers do not go together at all! I keep switching kits, and yuck…yuck..yuck!
I added a duplicate of my vector title so I could do the extra stuff to it…I think it was bevel, but NOW I DON'T REMEMBER because it's taken me so long to get to it! LOL!   I do not have the "vector" or "raster" words on my layers palette like you do Carole! So how do I know which is which?  (Why is no one else having trouble with anything? Surely one person out of the 75 in this class is pulling out his or her hair to match mine!?)
I'm going to reboot and come back.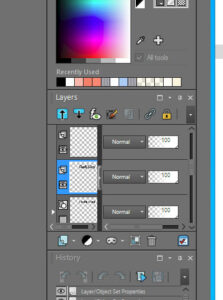 One-is-vector-one-is-raster.