August 3, 2022 at 11:39 am
#78827
Suzy
70

Junior
Hey again,
There is something called a .png optimizer…. it's under File–> export.
At the bottom, there appears to be a way you can make the white background of a photo transparent, just by clicking that last radio button…does this work?  Instead of tedious extraction?  "areas that match this color"
Here is the popup.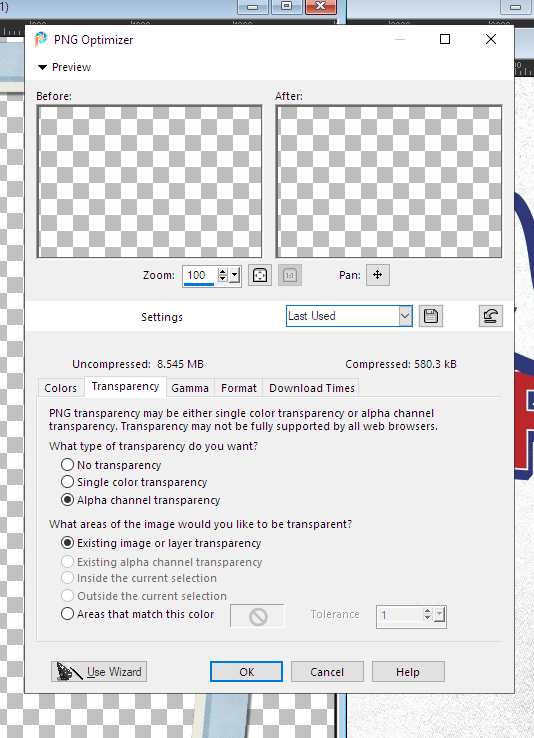 and here is the image I want with a transparent bg. in .png format.