April 23, 2022 at 10:18 pm
#75794
Jean Naumann
53

Junior
Here is my day 5 project, although I haven't written any journaling yet.  As always, I spend so much time trying to pick suitable papers to suit a photo that by the time I decide on something I am getting a bit stressed.  Stupid I know.
This is my other granddaugter Bella, so I've now done a page on all four.  I don't think the yellow looks right, but so far I haven't found a paper that looks better.
The kit I have used is a sweet shoppe designs freebie called Zip a Dee that I got a couple of years ago, I like it for Bella, she is a pink girl.
I might have another go at this.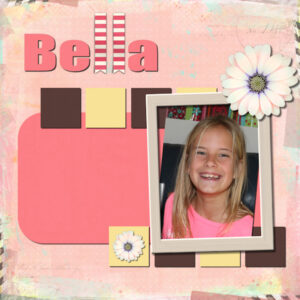 2022-project-5-600