April 18, 2022 at 1:11 am
#75455
Jean Naumann
53

Junior
Here is my first project, it's always so good to revisit the Bootcamp, you just forget so much if you don't keep doing it.  I'm having a bit of trouble though with downloading the free kits, they always seem to want me to pay for them.
For this project I used a Christmas kit I bought a couple of years ago, but I can't find any beads to add.
This is my granddaugter Emily.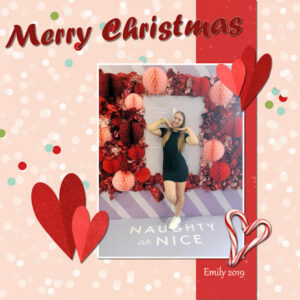 2022-day-3-600