March 30, 2022 at 5:59 pm
#74633
Lynda DiGregor
886

Superfan
Lesson 7
I didn't use any kits, I made the Rt 66 sign some time ago, I swiped the road off the internet, all the photos are mine, including the map. It was on Santa Monica pier and I took a photo of it.
I did enjoy this workshop. As usual, Carole always comes up with something new to me. I also enjoyed every ones creations.
Looking forward to dynamic frames.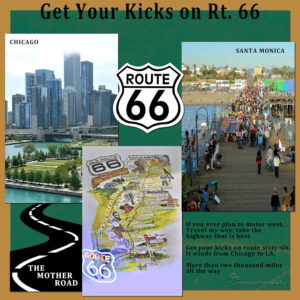 RT-66-sm-1