March 27, 2022 at 5:37 am
#74316
fiona cook
93

Junior
Lesson 6
I notice Mary is up at 2am and I am trying to catch up having in the UK lost an hour due to the clocks going forward, just when we have loads to do.
I loved Ann's cheetah and it reminded me of a visit to a cheetah rescue park we visited in Cape Town for a birthday treat I stroked a cheetah. So silky.
Sue, loved the delicate lacey border and wondered how you did it with a brush.
Lesson 6
I decided to keep the template daisy designs, selected sample colours from the photos and colourised by locking the transparency, floodfilling and Adjust-Add Noise. Then adding a reverse shadow helped.
A question: for the template Paper layer that had the texture, could you use it as a mask or clip to it at that stage?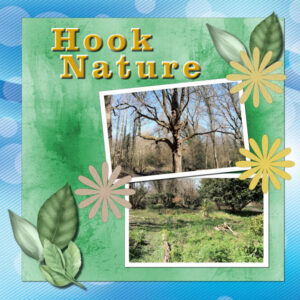 Lesson6