March 24, 2022 at 2:14 pm
#74038
fiona cook
100

Junior
Lesson 4
On my Mask Brush layer (which appears white to show through the photo) I brushed out some of the distracting flare from the mask effect by using a white brush set at low hardness of 20.
Somehow I hadn't noticed that my Photo borders were on top of each Group Photo so I had the wrong corresponding frame border when I merged down. Ha! (Should have gone to Spec Savers!). Having grouped the photos I then couldn't merge down from the photo border layer. So I have decided to leave off the drop shadows on the photos.
Anyway, thank you for another interesting lesson Carole.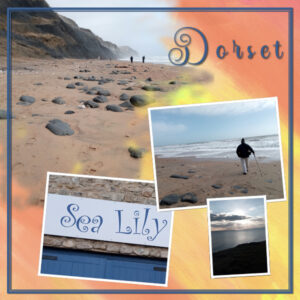 Lesson4