March 24, 2022 at 12:17 pm
#74029
fiona cook
93

Junior
Day 2 – re-saved
Thank you Carole for the explanations and the tip about saving the text vector layer as a raster layer before resizing has got me out of a pickle. The article you linked to as well is very useful. Thank you.
Here is my Lesson 2 in its completed state. On to do Day 4 now.
I like your version for the Ukraine, Trish.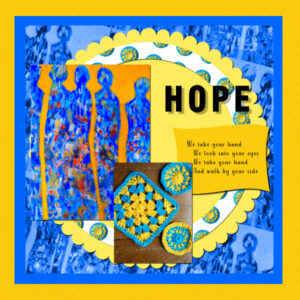 Lesson2-2