October 17, 2021 at 1:48 pm
#66120
MoniqueN.
224

Enthusiast
It took me hours, but it's finished.
I've used the the torn image lesson ( the torn is a bit to white I think), polkadots lesson, and scripts from Carole (one of the Wordframe ones, paper flower)
I hope the shadows are ok 😉
The mill is on a route we like to ride on our bike. One day one of the blades of the mill has been broken off. It takes a lot of money to get it repaired, so a crowdfunding is being held.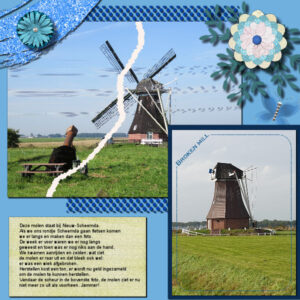 Torn-image-lay-out-11-schaduwen-600