January 24, 2021 at 4:53 pm
#52101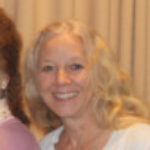 Clarine
15

Rookie
ANN:  Very cool Bootcamp memory page.  Very clever indeed.  And thanks for the tip on hitting those control buttons.  I was always trying to hit both keys at the very same time.  Ha, the times I missed is when it finally attached.  🙂
Annie:  You sure live in a beautiful world.   Loved all your projects.
Carole: Thank you also for responding.  Can I ask two totally different questions?   On is about the Hue Map with color sliders.  Does PSP have that?  I've seen lightroom tutorials that use the sliders to calm down or saturate one color at time.  I have not found it in PSP, but I could be looking in all the wrong places.   Also, can I find Pic to Painting plugin anywhere or is that a special purchase type thing.  I am using the 2019 version and also the 2021 version.
Thanks for helping.  I appreciate that!!!