January 20, 2021 at 11:21 am
#51812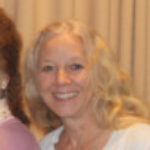 Clarine
15

Rookie
Annie:  Wow, beautiful!!
Mary:  I feel your pain.  I am right there with you in the same boat.  But, every project gets easier and it looks like you are getting the hang of it.  Your project turned out beautifully.  GOOD JOB!!!
What I learned from Bootcamp:   EVERYTHING!!!   I am getting used to the shortcuts.  That helps.  But I am having issues with it.  When I do ctrl+c then go to the photo I need to paste it on and hit  ctrl+L many times it does not paste. I find myself hitting the ctrl+L several times and all that does is add another raster layer of the last layer I did.  I basically have to delete the extra layers, go back to the pic I wanted to copy and start again.  I should only have to do the ctrl+c  one time and then click on the photo I want to paste it to and then hit ctrl+L one time.  What am I doing wrong that it doesn't cooperate on the first try?
The other thing I appreciated learning that was major for me is the whole layer thing.   I didn't know a thing about it. Now I do.  (huge smiley face!!)
Bootcamp has been frustrating, overwhelming, satisfying, exciting, and wonderful.  I am truly enjoying it!!
Today is a baby day.  I get to hang out with my newest grandson.  Have a peaceful day everyone.
IMG_3985-600