December 12, 2020 at 1:05 am
#50313
Dorothy Donn
178

Junior
This is the year to stay home for the holidays ..as the old song goes. There is no place like home for the holidays no matter how far away you go.
I used pieces of two Christmas kits
1) Country Christmas-DiHiller December 2019
2) Merry Little Christmas -Eyeinspire
Photos of my  house last year.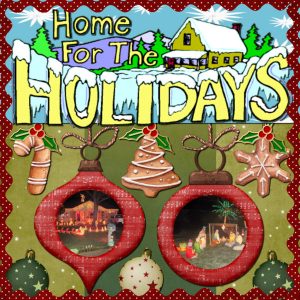 Home-for-Holidys-by-dd