November 27, 2020 at 9:31 pm
#49865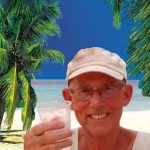 Jacques
30

Rookie
I like it so much that I quickly made another one from my grandson Guido with his puppy Bobbie.
Haloween has been there, but I have added a few ornaments.
The ghost has no shadow, of course.
Cassel: Thank you for all the attention and sweet comments.
I have learned a lot during these 2 weeks.
friends600