July 22, 2020 at 12:46 pm
#45328
simon kidd
14

Rookie
Project 4.
Some pics from a vintage plane meet. I added noise and sepia effects to age my lovely sharp digital camera images 🙂
Got the hang of the serrated edge after a few trials.
Not sure Ive got the recoloring the text or using a texture firmly in my head. I think I arrived there more by accident. I tried to select a color from another picture using the dropper tool. The chosen color correctly showed in the materials palette (both foreground and background). Then when I went onto the text tool, the materials pallette reverted to the previous text colors when I selected the text. Maybe I need to watch that part again.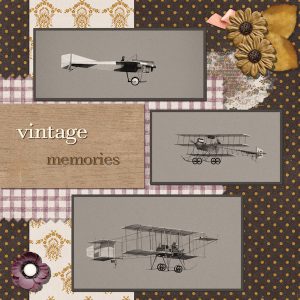 Vintage-Memories-pspF-8bit-flatJPG-600