June 14, 2020 at 8:29 am
#43747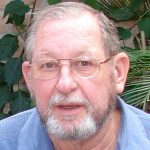 Sawnie Robertson
9

Rookie
It has been a few months since I first started learning PSP by joining
the Scrapbook Campus program. Even though I am not a scrapbooker I
have been able to apply many things from the classes. I now have a
Diamond membership which has helped tremendously. I can study the
classes at my leisure. My memory allows me to forget things I learn sometimes.
I have been working on a project about photos of flowers that are
extracted then placed on a black background.  When I first started
this hobby I would paint out  the backgrounds which took a lot of time.
Now I can extract subjects and items using techniques available in
PSP.
My first project is now completed, printed and bound at  8.5″x 8.5″.
It has only 15 pages but that's a lot for someone like me who has to
make a lot of corrections each day.  I try to utilize what was learned
in each class. Sometimes that requires a complete restructuring of the
design.
Attached are the pages of the book to review. I printed the pages at home using a template I put together to make sure each page is identical in size and shape. The left side is the bonding area. The book was thermal bound at an office supply store. The pages are best viewed using a digital slideshow program. A photo of the book is included.