May 22, 2020 at 3:30 am
#43135
Euka Euka
38

Rookie
A change of colour for me this time and I  think I will go back and make the frame wider and perhaps another colour  .
It was great to see all the talent and imagination displayed on the pages during this Boot Camp and there is always something new to learn in the Paintshop Pro program.
Thanks Carole for running this course and sharing your knowledge.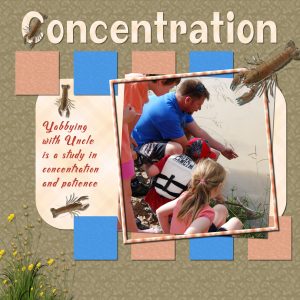 BC-Day-10-Concentration-scaled