April 27, 2020 at 12:03 am
#42181
Bonnie Ballentine
660

Enthusiast
Oh, my goodness! Beautiful work everyone. Carole, you must be very pleased to see the group you have created…and the talent you have helped to develop!
My mojo up and left…not page for day 6…I did play with the vector tube script…not happy with the results but at least I did something. I have used the script before…love it!
Not sure I like today's page but I got the title done. I love flowers and will spend hours photographing them if I can.  The Dogwood is one of my favorite trees/flowers and it is the Virginia state flower.
Everyone stay well, stay safe.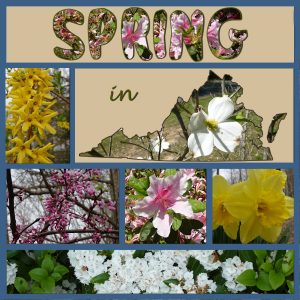 spring-in-va-multi-600