April 23, 2020 at 4:19 pm
#41910
Liese Strupp
20

Rookie
Hi friends,
I posted this someplace else, and in case you could not see it, I asked Carole and she graciously sent me a link.
Here is my belated project #4 with pictures of my recent trip to Israel.  I got back just in time!
There was a little problem with the autofill on the picture with the big sky.  Opacity problem?
Stay safe,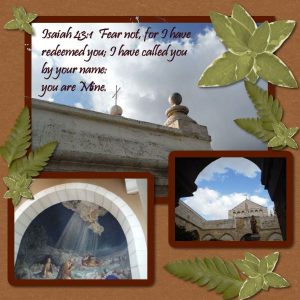 Isaiah-43-1-Redeemed-resized-600-1