March 22, 2020 at 9:16 pm
#40744
Dee
6

Rookie
Here is my latest creation!  It took me all day and night to do this one.  Thank goodness that my daughter was here to help me!  I can't believe I finished 4 of the projects.  I will attempt # 5 but I don't think I will finish before tomorrow night.
Cassel, just want to say thank you very much for your patience and encouragement.
To all of you,
This is my first time joining a forum and boot-camp and I thoroughly enjoyed reading your comments, admiring your work, and receiving your encouragement.  Thanks very much!  Hopefully we will meet again at another boot-camp.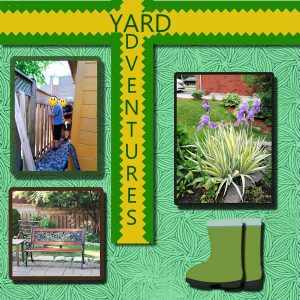 YardAdventureResized