March 20, 2020 at 6:29 am
#40595
Jackie
13

Rookie
Cassell, the little girl in the photo is me.  I was 4.
I inadvertently put the journaling on the same layer as the title.  When I drop shadowed the title it did the journaling.  Didn't know how to fix it without going way back and having to do things over again.
I am putting this photo here because it is one of the things you taught us in this boot camp.
I made my own paw prints and figured out how to put them in the drop down shapes of the eraser (thanks to "help").
Made a copy of my grandson's senior pic and did the shift/click trick with the eraser. Put a layer behind the Photo of his school colors and voila.  Thanks for teaching us this.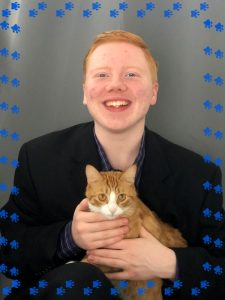 playing2