July 31, 2019 at 9:00 pm
#32892
Sharon Wilke
140

Junior
Lynda, I love your Springfield no kit scrap page! It really tells a story.
Annie, you are priceless! We're all getting a good art education because of you. Thank you for featuring the wonderful artist.
I've finally managed to work my way through the Lab for now. Of course there are still so many tutorials left to explore. I really am so thankful that someone (Carole) took the time to make all of them. I thought I would upload one of my checklist pages to show some of my creations. I'm such a methodical worker. Someday I dream of being a freeform worker LOL!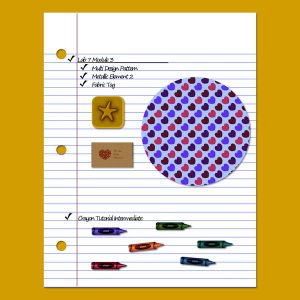 Lab-Checksheet