July 30, 2018 at 4:09 pm
#20428
Cristina
1138

Superfan
This is the layout I made to practice the Lab8 Module 07 tutorials (Cogwheel, Repeat Pattern, and Rusted Background). It was fun and I always learn a lot by doing the tutorials.
I used Snapshots Photos Template from Scrapping with Liz as an inspiration. Also used Great Outdoors Alpha and paper from KAagard.
From Cassel, I used the Date Stamp Script.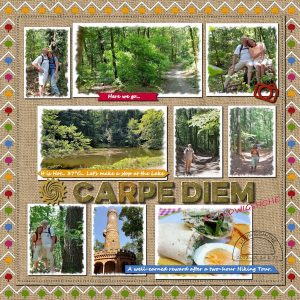 Lab8-M07-Forum