May 24, 2018 at 2:22 am
#18979
Marlene Lingham
241

Enthusiast
I took a day off the challenge to play golf so am a day behind.
I have really enjoyed looking at all the pages. Lyn Lou I loved your photos of London, took me back to visits as a child. Jan I am so glad you included the first verse of the poem, most people start at the second and it completely changes the context.
Here is my Day 3, memories of a visit to Singapore in 2013. I had a few problems lining the background photo up on different pages so ended up doing it on one big one.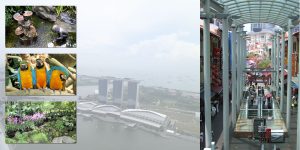 Day-3-Both-Pages