January 29, 2018 at 10:34 pm
#16890
AprilDawn
781

Superfan
Thank you Cristina …..  I hope the days are becoming easier for you to and memories for you bring joy to your heart.
Marlene what a wonderful way to remember your Mum. the roses would look lovely blooming in November.
I have done another card to add to my collection that I am giving to my sister-in-law. (it is taking awhile because I want to fill a box that I have) something for the men in the family and for any occasion….. this a purchased coloured digital stamp and sentiment from a set called the 3 tenors from Beccy's Place here in Australia. I  have added Cassel's music tube and Corner punch from set C and the plaid paper I made some time ago.
best wishes,
Dawn.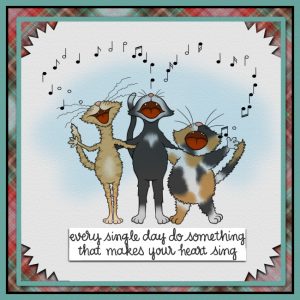 any-occassion-card-small