October 18, 2017 at 5:09 am
#15365
Cristina
1056

Superfan
Cassel's challenges always give me a boost to do something with my photos. 🙂 For this challenge, I used one of Cassel's 2016 Calendar Challenge Templates (#9). They are so nice that we can use for any type of layout.
All the papers are from Kristin Aagard "Great Outdoors" kit. I added cass-SeedBeads1 freebie and cass-SeedBeads2 spray Picture Tube. Instead of using the alpha that came with the template, I chose cass-WoodenAlpha freebie… thought it fits more the theme.
I tried Filter Forge Vibrance filter to the photos.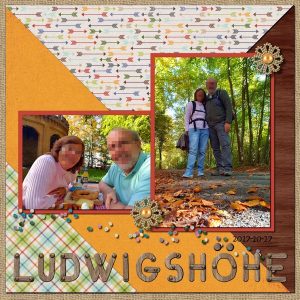 1-2-3-challenge-Oct-FORUM-600