October 13, 2017 at 1:58 pm
#15311
Cristina
1056

Superfan
This is my contribution for this challenge. In fact, I tried to practice many techniques and the Word Art is just one of many.
From the LAB 7 module 10, I made the Custom Compass, Custom Lined Paper, and Smudged Paint.
From the Masterclasses, I tried a different technique from the Touch It webinar (elements and frame) and Word Art (title).
I used cass-SeedBeads2 spray Tube. Fonts: JLR Waves, Lobster two; Ice cream sandwich and KR Down by sea.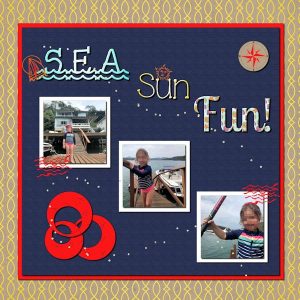 Masterclass-Wordart-600