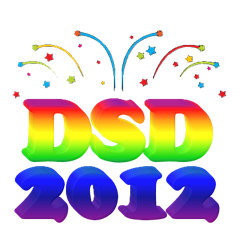 Digital Scrapbook Day is held every year on the first Saturday of November. Whether you are a passionate of scrapbooking, or digital scrapbooking or just graphic works in general, you might find various offers, deals, sales, and activities around the web.
In the Campus, we are offering you 48 hours of tutorials. On November 3rd and 4th, on the top of the hour, a new tutorial will be made available. A total of 12 video tutorials will be rotated, and presented a total of 4 times each.
Check the videos now, and come back in 60 minutes or so.
Each video is less than 10 minutes long so you will still be able to do more shopping, scrapping or chatting for the occasion (or even housework if you really want to!)
Watch now
Hurry because after midnight, Sunday night, those FREE peaks will be gone!